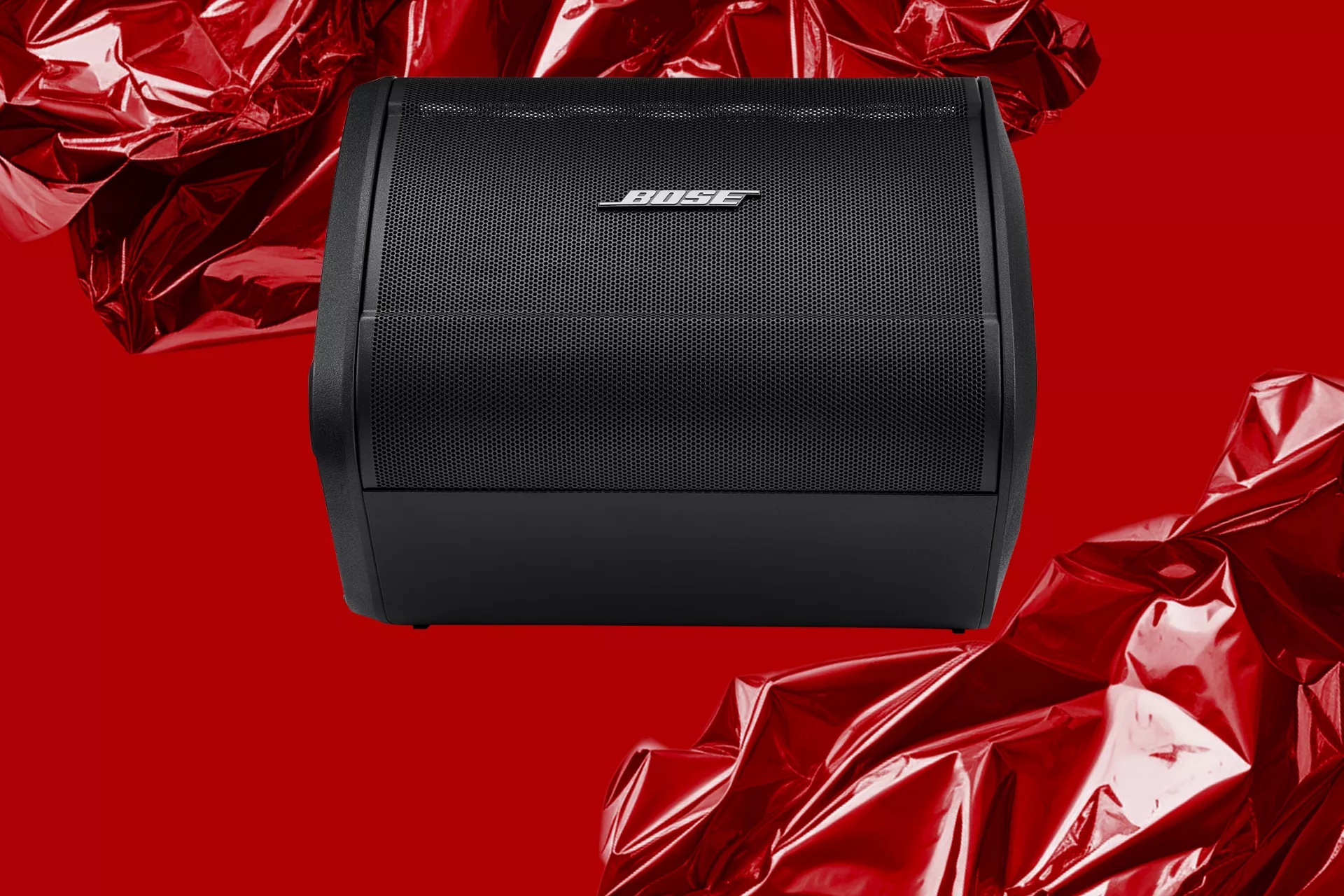 Not your typical speaker
Finalize your wish list with OMG sound.
Why buy from Bose
Try it, love it.

Test it out for 90 days to make sure it's right for you.

Free ground shipping

On in-stock orders of $69 or more. Every day.

Price match promise

Shop confidently, knowing we'll match a lower price.

My Bose perks

Members get access to exclusive experiences, offers, and more.
The Bose difference
It's something you can feel. Our promise is premium performance, world-class support, and everything you expect from a trusted brand.
Portable PA, your way.

Great-sounding music shouldn't have to be stationary. Like music, we're always moving and on the go. Public address systems used to require major setup and breakdown, or multiple passive speakers that couldn't be moved, but that's a thing of the past. With today's PA speakers, you can use your portable PA system to easily play music, command the karaoke scene, or DJ any event — wherever, whenever.

The Bose S1 Pro+ is our newest wireless PA system, serving as a built-in amplifier, PA speaker system, floor monitor, and primary music PA system. Whether you're hosting an event or you're a regular gigging musician, you need powerful PA speakers with build quality in a reasonable price range. A portable PA system like the S1 Pro+ offers all of the above, plus many extras, like four positioning options supported by Auto EQ. The different positioning options help to ensure a great-sounding performance, no matter the size of the venue. This type of PA system is lightweight, and setup is simple, making it ideal for situations that require portability and perfect for anyone who loves it loud.

We offer a wide variety of audio speakers to suit the needs and dictates of music lovers, sound enthusiasts, types of content, and environmental factors. Check out our offerings and seek the sound that inspires you.