Are outdoor speakers waterproof? The answer isn't always as straightforward as you might think; nor is the question. You'll often hear terms like waterproof and water-resistant, but what's the difference between the two?

Fortunately, there's an international rating system that sets a standard for electronic products and services. Once you understand this system, you'll better understand what conditions your wireless outdoor speaker can handle.


A product's protection rating is expressed by the letters IP, followed by two numbers. The first number is the level of protection against intrusion by solid foreign objects, including particles like sand, dirt and dust. The second number indicates the degree of water protection. If the code features an "X" instead of either number, it hasn't been tested in that category.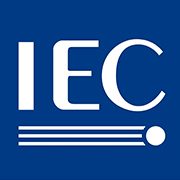 The Ingress Protection Rating (or IP code) is a system developed by the International Electrotechnical Commission (IEC), a not-for-profit, non-governmental global membership organisation. Formed in 1906, the IEC is headquartered in Geneva and currently coordinates the work of over 20,000 experts in 172 countries.
Speakers in Bose's portable range are thoroughly tested, with IP ratings that make it easy to select the right wireless outdoor speaker to accompany your adventures. For example, the SoundLink Flex Bluetooth® speaker has an IP67 rating, so it's sealed against dust and is also waterproof. You can take it paddle boarding, drop it in the sand at the beach or leave it next to the pool without worrying. If it does happen to end up in the water, it will even float until you can retrieve it.
If you're wondering, "Are outdoor speakers waterproof?" you can use the IP rating as a precautionary guide, as it's based on the specific tests the product goes through during manufacturing. Remember that prolonged exposure to moisture can still cause damage, no matter the rating. For example, an IPX7-rated device can be submerged in up to one metre of water for up to 30 minutes, but if it's left longer or sinks to a greater depth, you could still end up with water damage.
Nevertheless, all Bose outdoor speakers are built with water resistance in mind, and the new SoundLink Flex is among the most durable of all. With one of these in tow, you can enjoy worry-free listening outdoors in all seasons. Whether you're spending a day at the beach, hiking through the rain or hitting the ski slopes, Bose has you covered.