SMALL SPEAKER.
BIG LEAP FORWARD.
NEW SOUNDLINK® REVOLVE
BLUETOOTH® SPEAKER

A message to our Bose Connect App customers
20th April 2017
We understand the nature of Class Action lawsuits. And we'll fight the inflammatory, misleading allegations made against us through the legal system.
For now, we want to talk directly to you.
Nothing is more important to us than your trust. We work tirelessly to earn and keep it, and have for over 50 years. That's never changed, and never will. In the Bose Connect App, we don't wiretap your communications, we don't sell your information and we don't use anything we collect to identify you—or anyone else—by name.
If there's anything else we think you should know, you'll hear it straight from us.
23rd April 2017
We told you that you'd hear things straight from us. We've answered your questions when they've come in, but when news stories repeat misleading information from a class action lawsuit, we have to repeat our response to clarify. So we're going to share with everyone what we've shared with those of you who've contacted us directly, and what we've shared more broadly to set the record straight.
Firstly, our privacy policy can be found on the Connect App. You'll find that the Connect App collects standard things to make your experience, and our products, better — like device information, app performance, and app and product usage. That includes information about songs playing on the device, the volume they're played at and other usage data.
But you have to be using the Connect App with your Bose product for that to happen. You can use every Bose Bluetooth product without the Connect App.
For as long as we're hearing from you, you'll keep hearing from us. And we'll keep posting additional information that you haven't asked us about, too.

QC®35 WIRELESS HEADPHONES
The best from Bose just got wireless
YOUR WORKOUTS.




MADE WIRELESS.


SOUNDSPORT® WIRELESS HEADPHONES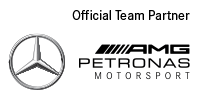 BOSE + MERCEDES-AMG PETRONAS MOTORSPORT


DRIVEN BY PASSION
It's our passion for the details that makes big things happen. Both Mercedes-AMG Petronas Motorsport and Bose are about innovation and a drive to be the best.